Terms and Conditions
Mini Swimming will not be liable for any loss, damage or injury whilst parking, transferring to the pool or on pool premises.
The participation of you, your child or those in whose care you have placed your child for the purpose of attending or watching swimming classes is done so entirely at your own risk.
All medical and behavioural conditions have been disclosed to Mini Swimming for the purpose of attending swimming classes. Should you or your child have any existing medical conditions, Mini Swimming expect that you have sought the advice and permission form a healthcare professional as we are not medically qualified to comment on whether swimming is or isn't advisable.
The recommendations, ideas and techniques expressed and described in Mini Swimming classes cannot be regarded as a substitute for the advice of qualified medical practitioners. Any uses to which the recommendations, ideas and techniques are put are solely at your discretion and risk.
Unless you have opted out, Mini Swimming have the right to take photos in lessons which may later be used for Marketing purposes.
Mini Swimming reserve the right to ask a child that is disruptive to leave the class and a refund may or may not be given.
All outdoor shoes must be removed before you enter the changing rooms.
Please ensure all jewellery is removed before entering the pool.
Mini Swimming reserve the right to refuse admission to the pool without the appropriate swimwear. All babies and non toilet trained children must wear a double nappy system consisting of a disposable inner (Huggies or supermarket's own disposable swim nappy) with a Happy Nappy over the top. Happy Nappies are marketed by Splashabout and can be bought online, in some baby shops and poolside.
All disposable nappies should be disposed of in the nappy bins provided.
Following sickness or diarrhoea your child must be clear of symptoms for 48 hours prior to attendance at class.
If you are unable to attend for any reason, the fee for that class or classes will not be refunded. We do however offer make up classes for missed lessons, please see below for our detailed policy regarding make up classes.
In the event of an unforeseen circumstance such as heating failure that results in the class being cancelled, Mini Swimming will endeavour to offer parents another class but no refunds will be given.
Places will not be reserved without full payment.
The responsibility for all swimming with your child outside of Mini Swimming classes is borne by you and not Mini Swimming.
Mini Swimming do not take any responsibility for any practices described or shown in any books or videos.
Unless you have opted out of this, Mini Swimming will assume you are happy to be contacted with newsletters, information on underwater photo shoots and other offers. Please be assured that we never disclose your contact details to any third parties.
Make up class policy:
Make up classes must be booked with the office, please contact us by phone or e-mail.
A maximum of one make up class is offered per 10 week block booking
Make up classes must be taken in the current term and can't be carried over to the next term.
We regret we are not able to guarantee make up classes as we depend on availability at the time.
Make up classes cannot be re-booked or changed so please ensure your child is well before you arrange it and that you are able to attend on the day you have requested.
Please don't leave it until the end of term to arrange make up classes as places are limited due to the number of classes left.
Some locations such as Frinton and Everlast are limited on make up classes because of the limited days classes run so make up classes will be offered in the closest Mini Swimming pools available.
We hope you understand that we cannot book make up classes more than one week in advance.
Refund policy:
Unfortunately, we do have a no refund policy. This is due to the limited number of spaces we have in each class. Your booking will have taken up and reserved a space that could have otherwise been sold to another swimmer.
We do, however, offer replacement sessions for classes that are missed, Provided you inform us in accordance to the make up class policy.
Also, under exceptional circumstances, we may be able to agree "freezing"your swimming course with us, for an agreed period of time. This is discretionary and will need to be agreed with the office directly. Medical proof for such freezing will be required.
Should you have any questions further questions on our refund policy, please feel free to get in touch.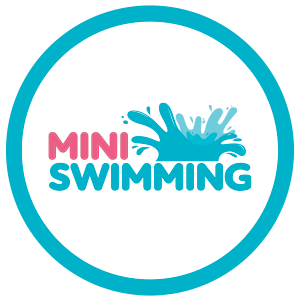 Get in touch
We hope you can find most of the answers you need here on our site, but if not, feel free to drop us an email using the form or give us a call on 01206 483933