Pools across Essex, Suffolk and South London
MiniSwimming started in Colchester, but has grown and continues to grow. We now have families of swimmers ranging from Frinton in the far North East of Essex to Harlow in the far west, with other locations in between. We also have a small South London family of three pool locations which swim in the Croydon area.
Chelmsford
Based at Columbus School & College and comprising two state-of-the-art swimming pools, this is easily one of the best swimming locations in Essex.
Colchester (Lexden)
Set to the rear of an Edwardian style town house on Lexden Road this stunning pool sets the perfect environment for your baby's or child's swimming lessons.
Colchester (Stanway)
The Stanway pool was purpose built by mini swimming to create a warm, intimate environment that is best to nurture your little ones and develop their swimming.
Frinton
Our Frinton pool is a lovely private pool located in Second Avenue and provides the perfect setting for our baby, toddler and young beginners swimming classes.
Gt Dunmow
The purpose-built pool benefits from the high specifications of a modern commercial pool whilst maintaining the personal feel of a smaller, private pool.
Nayland
Set in the lovely grounds of Gladwins Farm Holiday cottages, this pool provides the perfect setting for our baby, toddler and academy swimming classes.
Perseid Lower School (Morden)
The pool at the Perseid Lower School in Morden is kept at a bath-like temperature of 34 degrees and a depth of 1m – 1.4m deep across the whole pool makes it an ideal location for Mini Swimming.
Rutherford School (South Croydon)
This independent school with a lovely, intimate hydrotherapy pool built at Rutherford School in Croydon is a fantastic pool for you and your little one, or little ones to learn to swim.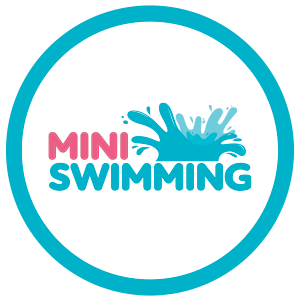 Get in touch
We hope you can find most of the answers you need here on our site, but if not, feel free to drop us an email using the form or give us a call on 01206 483933