Our Frinton pool is a lovely private pool located in Second Avenue and provides the perfect setting for our baby, toddler and young beginners swimming classes.
COVID UPDATE:
Bookings taken now will start as soon as Tendring is out of Tier 4. We have estimated this as being the start of February but is subject to change depending on tiers.
Classes are held on Mondays, Wednesdays and Saturdays, for babies from six weeks old up to child only classes for older children.

Please note that due to the layout of the changing facilities at this location, all parent and child classes are offered on a strict 'Mums only' or 'Dads only' basis.

All classes are available to book now – we would love to hear from you with any enquiries.
Classes available
Baby & Toddler
PreSchool
Academy
Days available
Wednesday
Thursday
Friday
Saturday
Monday
Term dates:
Holidays:
Weeks in Term: 6 weeks
Tuesday
Term dates:
Holidays:
Weeks in Term: 6 weeks
Wednesday
Term dates: 3rd March 2021 to 7th April 2021
Holidays:
Weeks in Term: 6 weeks
Age
Time
Price
Action
Clownfish (12-24 months) Mums Only

10:30

£

82.44

Seahorse (2-4 years) Mums Only

10:00

£

82.44

Seahorse (2-4 years) Mums Only

09:30

£

82.44

Starfish (0-12 months) Mums Only

11:00

£

82.44
Starfish (0-12 months) Mums Only

11:30

£

82.44
Thursday
Term dates: 4th March 2021 to 8th April 2021
Holidays:
Weeks in Term: 6 weeks
Age
Time
Price
Action
Clownfish (12-24 months) Mums Only

10:30

£

82.44

Seahorse (2-4 years) Mums Only

11:00

£

82.44

Seahorse (2-4 years) Mums Only

09:30

£

82.44

Starfish (0-12 months)

11:30

£

82.44

Starfish (0-12 months) Mums Only

10:00

£

82.44
Friday
Term dates: 5th March 2021 to 9th April 2021
Holidays:
Weeks in Term: 6 weeks
Age
Time
Price
Action
Clownfish (12-24 months) Mums Only

10:30

£

82.44

Mini Turtle

11:00

£

82.44

Mini Turtle

11:30

£

82.44

Seahorse (2-4 years)

09:30

£

82.44

Starfish (0-12 months)

10:00

£

82.44
Saturday
Term dates: 6th March 2021 to 10th April 2021
Holidays:
Weeks in Term: 6 weeks
Age
Time
Price
Action
Advanced Sea Turtle

12:00

£

90.00

Advanced Sea Turtle

13:00

£

90.00

Clownfish (12-24 months) Dads Only

09:30

£

90.00

Sea Turtle

10:30

£

90.00

Sea Turtle

11:30

£

90.00

Sea Turtle

12:30

£

90.00

Sea Turtle

13:30

£

90.00

Seahorse (2-4 years) Dads Only

08:30

£

90.00
Sealion

10:00

£

90.00

Sealion

11:00

£

90.00

Starfish (0-12 months) Dads Only

09:00

£

90.00
Sunday
Term dates:
Holidays:
Weeks in Term: 6 weeks
Links View (Frinton-on-Sea)
Frinton-on-Sea, Frinton-on-Sea, Essex CO13 9ER
Contact
Georgie, Jasmine or Kelly
Email
colchester@miniswimming.co.uk
Phone
01376 340 310
Mobile
01376 340 310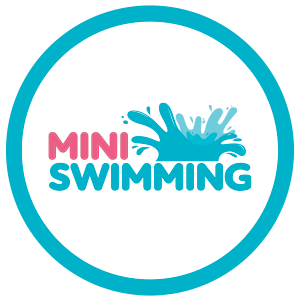 Get in touch
We hope you can find most of the answers you need here on our site, but if not, feel free to drop us an email using the form or give us a call on 01206 483933