20 Angora Business Park | Peartree Road |
Stanway | CO3 0AB
20 Angora Business Park | Peartree Road |
Stanway | CO3 0AB
Our brand new exclusive pool in Colchester with an opening estimated for May 2020.
The atmosphere is calm, perfect for your little one's swimming and progression! The water is lovely and warm, perfect for younger swimmers and parents alike! Our teachers are first-rate, they all make all the children (and parents) feel comfortable in lessons and all the children love them!
There is plenty of street parking on the business park and also a pushchair area as well. Location: one of the units in a block opposite the Co-op on Peartree road (near jungle adventure)
There will be a reception there where you can buy Happy nappies, goggles, floats etc
We run classes for children from 6 weeks old to 10 years old. Our parent and child classes run from 6 weeks to 4 years, in classes of 0-12 months, 12-24 months and 2-4 years. The classes run for 30 minutes, are small in size and we run no other classes at the same.
Opening: Estimated Mid May. This could move forward or later by a few weeks.
Private hire
You may also be interested in private hire of the pool. This is pool only,
no class, equipment or teacher. £30.00 for 30 minutes booked in blocks of 10 weeks (£300.00) This can be for up to 4 adults and 4 children only. Maximum 2 children for every 1 adult.
The pool is yours to use for half an hour- changing is not included in this time. Its 30 mins of pool time.
Private Hire time
Monday – Friday
1.00 – 1.30
1.30 – 2.00
Saturday – Sunday
3.00- 3.30
3.30 – 4.00
4.00 – 4.30
4.30 – 5.00
5.00 – 5.30
5.30 – 6.00
6.00 – 6.30
6.30 – 7.00
7.00 – 7.30
7.30 – 8.00
Monday
Term dates: 6th July 2020 - 21st September 2020
Holidays:
Weeks in Term: 12 weeks
Age
Time
Price
Action
Advanced Sea Turtle

16:30

£

142.20

Clownfish (12-24 months)

10:30

£

131.40

Clownfish (12-24 months)

14:30

£

131.40

Mini Turtle

11:30

£

131.40

Private hire

13:00

£

300.00

Private hire

13:30

£

300.00

Private Hire

18:00

£

300.00

Private Hire

18:30

£

300.00

Private Hire

19:00

£

300.00

Private Hire

19:30

£

300.00

Sea Turtle

15:30

£

142.20

Sea Turtle

16:00

£

142.20

Sea Turtle

17:00

£

142.20

Seahorse (2-4 years)

11:00

£

131.40

Seahorse (2-4 years)

15:00

£

131.40

Sealion

17:30

£

142.20

Starfish (0-12 months)

10:00

£

131.40

Starfish (0-12 months)

14:00

£

131.40

Starfish (0-6 months)

12:30

£

131.40

Starfish (6-12 months)

12:00

£

131.40
Tuesday
Term dates: 7th July 2020 - 22nd September 2020
Holidays:
Weeks in Term: 12 weeks
Age
Time
Price
Action
Advanced Sea Turtle

16:30

£

142.20

Clownfish (12-24 months)

10:30

£

131.40

Clownfish (12-24 months)

14:30

£

131.40

Mini Turtle

11:30

£

131.40

Private hire

13:00

£

300.00

Private hire

13:30

£

300.00

Private Hire

18:00

£

300.00

Private Hire

18:30

£

300.00

Private Hire

19:00

£

300.00

Private Hire

19:30

£

300.00

Sea Turtle

15:30

£

142.20

Sea Turtle

16:00

£

142.20

Sea Turtle

17:00

£

142.20

Seahorse (2-4 years)

11:00

£

131.40

Seahorse (2-4 years)

15:00

£

131.40

Sealion

17:30

£

142.20

Starfish (0-12 months)

10:00

£

131.40

Starfish (0-12 months)

14:00

£

131.40

Starfish (0-6 months)

12:00

£

131.40

Starfish (6-12 months)

12:30

£

131.40
Wednesday
Term dates: 8th July 2020 - 23rd September 2020
Holidays:
Weeks in Term: 12 weeks
Age
Time
Price
Action
Advanced Sea Turtle

16:30

£

142.20

Clownfish (12-24 months)

14:30

£

131.40

Mini Turtle - Autism Friendly

11:30

£

131.40

Mini Turtle - Autism Friendly

12:00

£

131.40

Mini Turtle - Autism Friendly

12:30

£

131.40

Private Hire

18:00

£

300.00

Private Hire

18:30

£

300.00

Private Hire

19:00

£

300.00

Private Hire

19:30

£

300.00

Sea Turtle

15:30

£

142.20

Sea Turtle

16:00

£

142.20

Sea Turtle

17:00

£

142.20

Sea Turtle - Autism Friendly

13:00

£

300.00

Sea Turtle - Autism Friendly

13:30

£

300.00

Sea Turtle - Autism Friendly

14:00

£

131.40
Seahorse (2-4 years)

15:00

£

131.40

Seahorse (2-4 years) - Autism Friendly

10:00

£

131.40

Seahorse (2-4 years) - Autism Friendly

10:30

£

131.40

Seahorse (2-4 years) - Autism Friendly

11:00

£

131.40

Sealion

17:30

£

142.20
Thursday
Term dates: 9th July 2020 - 24th September 2020
Holidays:
Weeks in Term: 12 weeks
Age
Time
Price
Action
Advanced Sea Turtle

16:30

£

142.20

Clownfish (12-24 months)

10:30

£

131.40

Clownfish (12-24 months)

14:30

£

131.40

Mini Turtle

11:30

£

131.40

Private hire

13:00

£

300.00

Private hire

13:30

£

300.00

Private Hire

18:00

£

300.00

Private Hire

18:30

£

300.00

Private Hire

19:00

£

300.00

Private Hire

19:30

£

300.00

Sea Turtle

15:30

£

142.20

Sea Turtle

16:00

£

142.20

Sea Turtle

17:00

£

142.20

Seahorse (2-4 years)

11:00

£

131.40

Seahorse (2-4 years)

15:00

£

131.40

Sealion

17:30

£

142.20

Starfish (0-12 months)

10:00

£

131.40

Starfish (0-12 months)

14:00

£

131.40

Starfish (0-6 months)

12:30

£

131.40

Starfish (6-12 months)

12:00

£

131.40
Friday
Term dates: 10th July 2020 - 25th September 2020
Holidays:
Weeks in Term: 12 weeks
Age
Time
Price
Action
Advanced Sea Turtle

16:30

£

142.20

Clownfish (12-24 months)

10:30

£

131.40

Clownfish (12-24 months)

14:30

£

131.40

Mini Turtle

11:30

£

131.40

Private hire

13:00

£

300.00

Private hire

13:30

£

300.00

Private Hire

18:00

£

300.00

Private Hire

18:30

£

300.00

Private Hire

19:00

£

300.00

Private Hire

19:30

£

300.00

Sea Turtle

15:30

£

142.20

Sea Turtle

16:00

£

142.20

Sea Turtle

17:00

£

142.20

Seahorse (2-4 years)

11:00

£

131.40

Seahorse (2-4 years)

15:00

£

131.40

Sealion

17:30

£

142.20

Starfish (0-12 months)

10:00

£

131.40
Starfish (0-12 months)

14:00

£

131.40

Starfish (0-6 months)

12:30

£

131.40

Starfish (6-12 months)

12:00

£

131.40
Saturday
Term dates: 4th July 2020 - 19th September 2020
Holidays:
Weeks in Term: 12 weeks
Age
Time
Price
Action
Advanced Sea Turtle

12:30

£

147.00

Advanced Sea Turtle

13:00

£

300.00
Clownfish (12-24 months)

11:00

£

147.00
Private Hire

15:00

£

300.00

Private Hire

15:30

£

300.00

Private Hire

16:00

£

300.00

Private Hire

16:30

£

300.00

Private Hire

17:00

£

300.00

Private Hire

17:30

£

300.00

Private Hire

18:00

£

300.00

Private Hire

18:30

£

300.00

Private Hire

19:00

£

300.00

Private Hire

19:30

£

300.00

Sea Turtle

09:00

£

147.00
Sea Turtle

12:00

£

147.00

Sea Turtle

13:30

£

300.00
Sea Turtle

08:30

£

147.00

Seahorse (2-4 years)

09:30

£

147.00
Seahorse (2-4 years)

11:30

£

147.00
Starfish (0-6 months)

10:00

£

147.00
Starfish (0-6 months)

08:30

£

147.00

Starfish (6-12 months)

10:30

£

147.00
Sunday
Term dates: 5th July 2020 - 20th September 2020
Holidays:
Weeks in Term: 12 weeks
Age
Time
Price
Action
Advanced Sea Turtle

13:00

£

147.00

Clownfish (12-24 months)

11:00

£

147.00
Clownfish (12-24 months)

08:30

£

147.00

Clownfish (12-24 months)

08:30

£

147.00

Private Hire

15:00

£

300.00

Private Hire

15:30

£

300.00

Private Hire

16:00

£

300.00

Private Hire

16:30

£

300.00

Private Hire

17:00

£

300.00

Private Hire

17:30

£

300.00

Private Hire

18:00

£

300.00

Private Hire

18:30

£

300.00

Private Hire

19:00

£

300.00

Private Hire

19:30

£

300.00

Sea Turtle

09:00

£

147.00

Sea Turtle

12:00

£

147.00

Sea Turtle

13:30

£

147.00

Seahorse (2-4 years)

09:30

£

147.00
Seahorse (2-4 years)

11:30

£

147.00

Starfish (0-12 months)

12:30

£

147.00

Starfish (0-6 months)

10:00

£

147.00

Starfish (6-12 months)

10:30

£

147.00
The Lexden Pool (Colchester)
20 Angora Business Park | Peartree Road |
Stanway | CO3 0AB
Contact
Georgie, Jasmine or Kelly
Email
colchester@miniswimming.co.uk
Phone
01376 340 310
Mobile
01376 340 310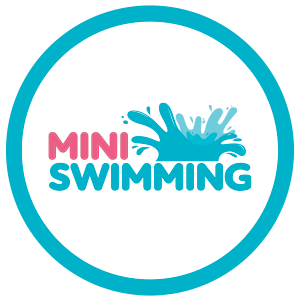 Get in touch
We hope you can find most of the answers you need here on our site, but if not, feel free to drop us an email using the form or give us a call on 01206 483933